If you own your own store or local chain, you probably have exactly zero hours a week to devote to creating social media ads. And you're in good company. That's the norm. Your competition down the block or five miles away is in the same boat. But if you sell anything that can be commodified, from tents to Garmin GPS units, you should know that e-tailers with national reach have entire teams devoted to targeting customers in your backyard with online deals.
Luckily, there are finally new digital tools that let you do exactly the same thing—only better. Boston-based Promoboxx works directly with brands  from Smartwool to Osprey, New Balance to The North Face, to enable them to spend their marketing budgets more wisely. The gist: Via Promobox, you can take a prepackaged marketing campaign from a major national label that you carry and redistribute it to your own customers via email and social media in seconds.
How It Works for Stores
Phil Young runs Fleet Feet Sports in Davenport, Iowa. There are about 500,000 people in the local market, an active community, with good trail systems. Young's biggest advantage over online sellers is that seasoned runners know they have to try on shoes before they buy. His problem, like all specialty retailers, is growing beyond that core consumer.
To broaden his reach, Young uses Promoboxx. "I get an email blast telling me the first 100 stores that engage in a Promoboxx campaign get $100 worth of Facebook ads." That ad carrot might come from New Balance or Mizuno, and Young says the best part isn't just the free ads, but that they come pre-packaged with his own store logo—they look like he produced them. "I don't have time for this stuff, so with this I get 10 different images to choose from, maybe a different colorway I'm sure I have in stock, then I can choose from platforms—email, Instagram, Twitter. Young says he literally spends a minute or two on each Promoboxx campaign, scheduling when to make it live, and making sure he has the inventory to match the promotion. "I'm still in charge, but it's basically a marketing team working for me, so this is pretty huge," he says.
Al's, in Logan, Utah, is a much bigger operation than Fleet Feet, with 120,000 square feet of retail space. Ari Rees, who manages Al's, credits Promoboxx for driving a lot more social media engagement. "The North Face's Steep Series ad last fall helped us reach over 35,500 people. We only have 5,600 Facebook fans and an average organic reach of about 1,000, so the margins don't lie," he says. Rees explains that after that impact, his team rethought how it uses Facebook.
"We boosted an ad of our own for ski rentals. We had phenomenal response. We ended up renting out about 200 pairs of skis/boards from our fleet, and people kept calling in and mentioning the Facebook ad," he says.  "Since then, boosting product-specific posts during sale periods has become fairly habitual for us."
How it Works for Brands
"What we learned is that just pushing seasonal ads wasn't that useful for stores," says Denise Anderson, Smartwool's marketing director. Anderson says while promotions around a holiday, say Father's Day for gifting socks to dad, do help, "We wanted a way to give retailers more control." That led Anderson and her team to pitch Promoboxx on allowing stores to have their own ad "wallet," so they could use the money to invest in their own promotions. These still get the professional imprimatur created by Smartwool's marketing squad, but they let stores use assets to more closely target their own stock and customers. "We have so many SKUs, so many types of retailers. If we run a campaign around hiking and you're a running shop, it doesn't help," says Anderson. The idea of funding retailers versus funding a more generic campaign was so popular at Promboxx, the company will now enable brands beyond Smartwool to follow suit, so any brand can create store wallets that bank ad money for stores to use as they see fit.
Even brands with smaller budgets, like Osprey, use Promoboxx to custom create marketing for their stores. Kami York-Feirn, Osprey's social media specialist, says some of their most popular pushes aren't calls to purchase. "We've learned that our lifestyle blog campaign called 'Dear Osprey,' where readers write diary entries about how Osprey has changed their relationship to nature, really works as a softer ad campaign we can push to retailers," she says. York-Feirn says that while Osprey doesn't have the ad budget to push a $10,000 ad campaign through to its stores, they can still run marketing around 10 great hikes in a given region, or pack reviews, and micro-target those campaigns to their retailers. "It's such a great tool because it's free content and it really increases engagement."
As with Amazon or other locally-targeted e-tailer campaigns, these testimonials are backed by actual data, says Kelly Kressner, Promoboxx's director of marketing. "We can see both retailer engagement—who signed up to use the content—and we can see what campaigns drive customer contact," Kressner says. That lets Promoboxx help brands tweak campaigns midstream, so they get stronger.
York-Feirn says Osprey already does its own A/B testing, to make sure campaigns drive engagement. Phil Young at Fleet Feet Sports has already seen the impact, saying New Balance's Fresh Foam campaign last year drove a tremendous sales spike, but he also says it taught him how social media lets him grow beyond his traditional reach. He says, "When New Balance says, 'Here's 100 bucks,' I can use that to push to a market 20 minutes away, so yeah, it's to sell that shoe, but it's also a great way to grow my business."
Digital Price Tags
It's time to E-ink your store.
Nope, we're not talking about tattoos. E-ink labels, or digital price tags, have already hit mass retail chains like Kohls. They are the same size, roughly, as paper price tags and mostly monochrome (think Casio watch LCD resolution)—but they update instantly. And they're trickling down to all sorts of non-chain outlets because they massively cut labor costs, increase accuracy, and allow retailers to match prices with their competition every night after closing.
Wayne Perry, co-owner of Dallas, Texas-based MarginMate, which works with stores ranging from 800 square feet to large chains, says that while up-front costs for a small store might run $5,000, that also includes tech support and implementation. He advises that anyone considering E-ink labels should weigh the costs against the price of labor a store would save in the long run, not having to manually update paper labels. Jay Torborg, who owns the Velotech bike shop in Portland, Oregon, as well as biketiresdirect.com, says he installed E-ink to be sure that his in-store pricing always matched his online pricing. "We have 12,000 SKUs so it's hard to keep up. We didn't want customers seeing different prices in the store from what they could see on our website on their phones standing in the store."
Torborg says since his website has to respond to competitors online by adjusting pricing constantly, it only made sense to have labeling in the store dovetailing those price matches. It also means that his brick-and-mortar store is far more competitive with any price his customers can find online.
And digital price tags even let him alter in-store pricing for special events. "We'll close the store at night for members of our bike club to come and shop at a discount and can readjust pricing in an instant," Torborg says. "You just can't do that with paper labels."
More Articles
---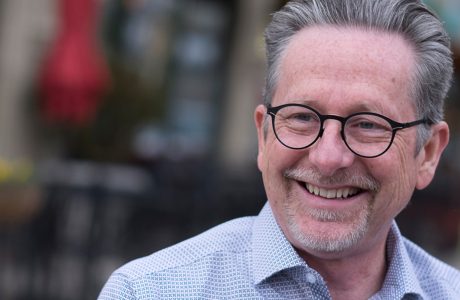 Apr 10, 2018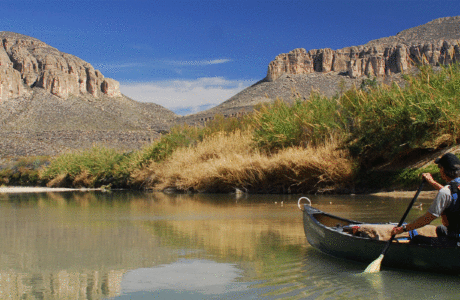 Apr 10, 2018