Last fall, we asked for your feedback on staffing at independent specialty retail in this newsletter. Here are the results of that research project, as reported in the Winter 2018 issue of Outdoor Retailer magazine.
If staffing feels like a bigger problem than it used to be at your shop, you aren't alone. Becca Gerber, the marketing director of Aloha Ski and Snowboard Rentals in Park City, Utah, feels your pain. She operates with a skeleton staff across its eight locations in the summer, and the annual autumn task of hiring 55 winter employees grows more daunting for her each year.
Only 15 percent of the Park City workforce lives within the city limits, thanks to skyrocketing housing values, compounded by traditional seasonal rentals converting to Airbnb lodging. Gerber says she has some adult employees commuting 90 minutes from homes where they still live with their parents.
"A lot of them really enjoy being up at the resort and enjoy the ski industry lifestyle, but they can't afford to live here," she says. It's not the same as when she was a ski instructor in the early 2000s, when she and a few friends could share a house—not a room—and go out after work to local bars and feel like part of the fabric of the community.
And it's not just resort towns that are feeling the staffing pinch. In our reader survey, 45 percent of outdoor retailers say hiring and retaining staff is a cause for greater concern today than it was five years ago. And no particular region or setting is immune—staffing issues are on the rise east, west, north, and south, in urban, suburban, rural, and resort town locations. There's a lot going on that could be contributing to that.
RISING COST OF HOUSING
Staffing issues are intensifying for those in areas where rising housing costs erode a retailer's ability to provide staff with a living wage. Forty percent of readers in our survey say that housing poses more of a challenge when it comes to staffing now than it did five years ago. That makes sense given that S&P/Case–Shiller U.S. National Home Price Index (essentially a national average of housing prices) has risen 35 percent since 2012.
LOW UNEMPLOYMENT
Nationally, unemployment has been below 5 percent for more than a year, and all summer long it hovered around 4.3 percent, a 16-year low. That's a good sign for the economy but can have some negative impacts on retail employers. Our readers tell us they are feeling the effects. Fifty-five percent say it's taking longer to fill open positions, 58 percent say the number of applicants for a position has decreased, and 62 percent perceive the quality of applicants has decreased. Fifty-two percent say they are experiencing more staff leaving for higher paying jobs.
COMPETITIVE WAGES
The solution of offering employees a bump in pay is more complex than it appears on the surface. Readers say it's hard to raise wages while also trying to stay competitive with internet pricing, and 83 percent are already paying more than minimum wage. Meanwhile, political battles swarm over whether or not to raise the minimum wage, with 21 states doing just that in 2017. That, too, has downsides for outdoor retailers. If a local government increases the minimum wage to what an outdoor retailer was already paying (or more), the shop must contend with the stigma of paying minimum wage, something that many job applicants with an expertise in the outdoors feel is beneath them. "My town just raised minimum wage to $11/hr, and now staff feel ashamed of making 'minimum wage' even though they just received a wage increase," one survey respondent writes. "Sometimes I don't think a particular employee warrants more than this already high dollars/hour." Meanwhile, major corporations are in a better position to weather the high demands of local economies. "The Taco Bell on the way out of town pays $14 per hour," writes another respondent. "The corporatization of ski towns is enabling big businesses and franchises to pay more than the local shops can absorb."
CHANGING EMPLOYEE DEMOGRAPHIC
Higher minimum wages—instituted to bolster livable incomes—can also impinge on a shop's ability to rely on high school sales staff, who they could pay less in the past. "Oregon minimum wage is unrealistic for hiring and training high school students, so this has made it very difficult with staffing," writes a resort town retailer. Fewer high school students are working these days anyway, a trend that some economists attribute to increasing participation in competitive sports, extracurricular activities, and increased coursework, with many looking to boost their college application prospects. According to the Bureau of Labor Statistics, about half as many teens hold a summer job now as did 30 years ago, but the number of teens enrolling in summer classes has quadrupled in that same timeframe. In our survey, 26 percent of readers said they are hiring fewer high school students than they used to.
SOLUTIONS
In the face of such challenges, what's an outdoor retail employer to do?
THE LIFE: Many retailers hold strong to the lifestyle draw that entices workers to the outdoor industry: immersion in a relaxed, fun-focused environment with pro deals (89%), opportunities for gear testing (59%) and offsite recreation opportunities (52%).
One respondent points out that hiring is not as big an issue because the draw of the outdoor industry remains strong: "There are a lot of people who want to work at an outdoor shop but who don't go into it thinking they will be there for an extended period of time," such that retention, particularly in management positions, is a greater concern. And that's where respect and work environment can mean the most. "Really it's the openness, candidness, and trust you give to your team that keeps them around. Developing a level of trust with them that you are looking out for them goes a long way." Another respondent writes that making this approach financially viable means narrowing the focus: "We are looking at hiring fewer and investing into our better staff."
THE HOURS: Readers also say schedule flexibility is a key element of retention, whether it's for enabling a school schedule or the adventure lifestyle that the industry represents. "The workplace environment matters. People often come to the outdoor or recreation industry to escape other industries because the environment working in the outdoors is much more enjoyable," writes a respondent. "We employers need to preserve that environment—in other words, don't forget why we decided to work in the outdoor recreation industry in the first place."
THE BENNIES: Aloha offers employees ski passes, discounted gym memberships, and free meals delivered during rush times. Unfortunately, providing a great place to work isn't a cure-all. "Having a good company culture is worth almost as much as the other benefits, but when it comes down to it, people need to earn enough to feed and house themselves." Two percent of our respondents offer subsidized housing, in rural or resort locations. A Park City native, Gerber won a seat on the city council with employee housing as her platform. The council recently commited to add 800 affordable units in the next 10 years. Aloha may fill those 55 open spots yet.
RAW NUMBERS
Outdoor Retailer partnered with CLK Consulting to conduct an online reader survey in September 2017.  Here's the breakdown of the 142 readers who completed the survey:
Businesses located in:
Rocky Mountain West — 40%
West Coast — 19%
Midwest — 17%
Southeast — 7%
Northeast — 6%
Southwest — 5%
Other — 6%
Total number of employees:
6-10 — 27%
51+ — 19%
3-5 — 13%
21-30 — 11%
10-15 — 10%
31-50 — 9%
16-20 — 8%
None/sole proprietor — 3%
Typical starting wage per hour:
$11-12.99 — 37%
$9-10.99 — 27%
$13-$14.99 — 16%
$7.25-$8.99 — 11%
$15+ — 5%
Prefer not to say — 4%
Is there an issue you would like to see made into a survey topic? Let us know! Contact CLK Consulting.
More Articles
---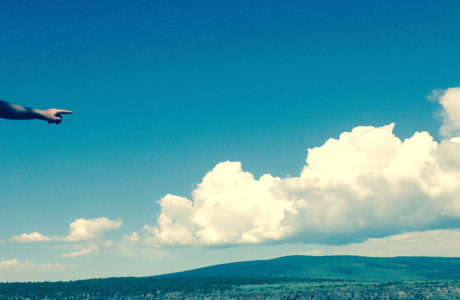 May 11, 2018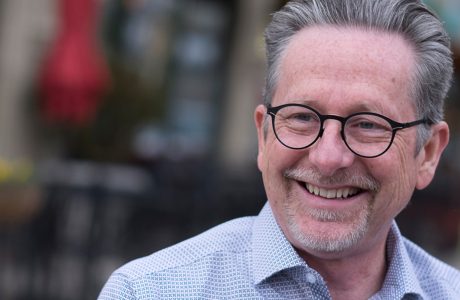 May 11, 2018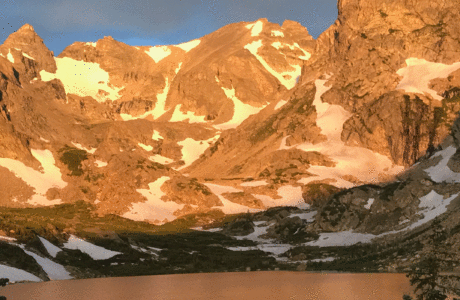 May 11, 2018