New Venue Process FAQ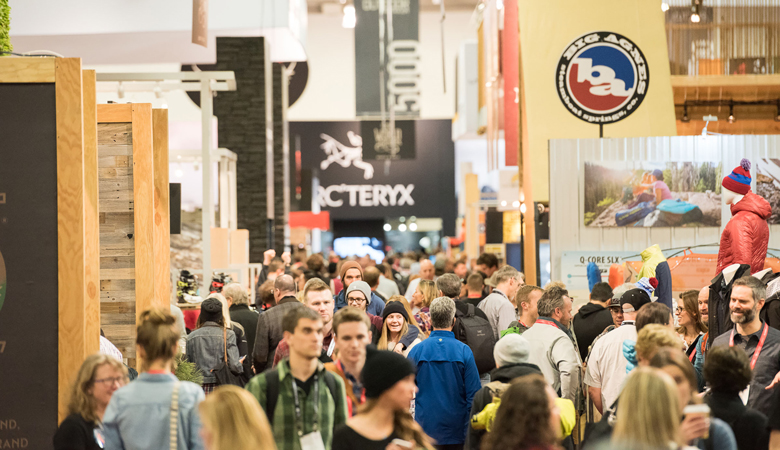 What is the status of the Outdoor Retailer Show this Summer?
Outdoor Retailer Summer Market will be held as scheduled in Salt Lake City July 26-29, 2017, with the demo scheduled for July 25, 2017. Although we are contracted through 2018, we are considering all our options after Summer Market 2017.
Do you plan to stay in Utah through 2018? When will Outdoor Retailer leave Utah?
We will be in Salt Lake City for Summer Market, July 26-29, 2017. Though we are contracted through 2018, we are considering all our options after Summer Market 2017.
We are doing the necessary work to procure an alternative location. Though we may desire the flexibility to leave sooner it is a complicated process involving many moving parts to make it happen. We expect our current proposal process, initiated before any of the company withdrawal announcements last week, will take between 60 and 90 days. Salt Lake City has been hospitable to Outdoor Retailer for the past 20 years, but we are firmly aligned with the outdoor community and are working on finding a new home.
Is the Outdoor Retailer show at risk because some companies indicated they will not attend the show?
No, Outdoor Retailer is a popular and necessary trade show backed by Emerald Expositions, the largest producer of business to business shows in America. The companies who have indicated they are not supporting events held in Utah are not questioning the value of the show. They are making decisions based on their company beliefs. The overwhelming support of the show from retailers and brands, both publicly and privately, indicates the value and vitality of Outdoor Retailer. It is the only gathering where the entire industry comes together to build community, conduct commerce, share best practices and exchange ideas. This show is essential for iconic brands and retailers of all sizes, and will endure through this current challenge. The expressions of support we continue to receive far outweigh the number of companies that have decided not to exhibit at Summer Market.
Why should companies attend and spend money in Utah when the relationship between Outdoor Retailer and Utah has been impacted by this decision to leave the state?
Outdoor Retailer is the only gathering where the entire industry comes together to conduct commerce, share best practices and exchange ideas. There is no other event where the most respected iconic brands and retailers – large, medium and small in size – show up "en force."
A boycott of Utah, and consequentially Outdoor Retailer, by any company levies the most significant negative impact on medium and small-sized firms that count on the show to conduct business. We have a unique opportunity to coalesce, organize, speak and lay plans to make a difference around public land awareness in such a way that will be heard and make a positive difference.
What is your response to companies who would like to return to Outdoor Retailer Summer Market?
For those companies that have previously decided not to attend Utah events, including Summer Market, we welcome them back to meet our common goal of having a robust energetic venue to conduct business and to make our voices louder than ever before.
Do you expect more companies to pull out of Summer Market in light of this announcement?
We cannot predict individual company actions. The companies that have pulled out have not done so because they question Outdoor Retailer's value. These decisions are based on their company's belief that government entities in Utah have acted unjustly regarding public lands. The overwhelming support of retailers and brands, both publicly and privately, indicates that Summer Market will continue to be a strong show.
Were you surprised by the passions of your exhibitors?
Our industry is incredibly passionate — one of its greatest traits, and we are privileged to be part of this community. We will utilize this passion and harness the energy at this summer's show to provide a platform to express our opinions and beliefs.
Several companies have announced they will not attend Summer Market. What is your response?
We respect that brands make decisions that reflect their values. The companies who have indicated that they are not supporting events in Utah are not questioning the value of the show. They are making decisions based on their beliefs. Recently the heart-felt expressions of support for the show from exhibitors of all sizes have far outweighed those choosing not to participate. Iconic brands such as adidas Outdoor, Ibex, The Conservation Alliance, The North Face, REI and Wolverine Worldwide, among many others, have not only reinforced their intent to come to SLC this summer, but also intend to make their voices louder than ever before. (Please see unity.outdoorretailer.com for specific expressions of support.)
We have seen a number of companies issue statements of support, e.g. The North Face, REI and The Conservation Alliance. How will you leverage their support?
Outdoor Retailer and Outdoor Industry Association appreciates and will harness the support and creativity of brands issuing statements of support by incorporating their ideas and passions into organizing events at this year's Summer Market. Activation ideas are being collected though unity.outdoorretailer.com.
What are you hearing from retailers?
We are heartened by the expressions of support from retailers of all sizes and are confident that together we can protect the resources that inspire our businesses and stir the passions of consumers. Passion describes all members of our industry. There will always be voices of opposition. Outdoor Retailer seeks to serve the needs of our community.
Will Salt Lake honor hotel contracts?
We are currently contracted with Salt Lake City hotels through 2018. We expect all agreements to be honored. We will ensure that the housing process is as smooth as possible. The retail relations team is standing by to help and our account executives are happy to provide assistance.
The media coverage of the telephone call between industry leaders and Governor Herbert from Utah characterized the discussion as "curt." Were you part of the call and would you agree with the characterization?
Outdoor Retailer was part of the call and has been part of discussions with Utah legislators regarding public lands for a long time. Industry leaders did present their points of view in the conversation in question, as did the Governor. Ultimately, as a result of the telephone call, Outdoor Retailer will not include the state of Utah in the RFP process for future show locations.
If the Governor were able to change his position on public lands would Outdoor Retailer consider Utah and include them in the RFP?
Timing is very important now. We are already in the RFP process and intend to stay with our original timeline of 60-90 days in order to find our new venue. If the Governor of Utah were to change his position to be more in line with the outdoor industry's values, then perhaps we would be able to consider Utah as a location in the future.
Prior to the decision to not extend the RFP to Utah, many companies indicated their desire to host marches or rallies during Summer Market; do you think Salt Lake City will be cooperative in working with you on the necessary permits? What are we doing this summer to bring the community together and send a message to Utah elected officials?
Outdoor Retailer and Outdoor Industry Association will harness the creative ideas already being put forth by exhibitors to express their opinions at Outdoor Retailer Summer Market. Through unity.outdoorretailer.com, we are exploring options including utilizing the time and funds earmarked for the Industry Breakfast as a time to express our opinions, rallies, conservation town halls and a community camp out using city parks, among other ideas.
We must work within the rules of the city, the existing permits we hold and other laws by which we must abide. Our team has already begun investigating what steps need to be taken to accommodate those activities. We are working in tandem with parties that have put forth ideas including brands, retailers, non-profits, rep groups and others.
We need your voice. We need your support. And we need your creative ideas at unity.outdoorretailer.com. Please visit the site and lend your ideas to the community or just give us a call.
Did Outdoor Retailer agree with the ultimatum that appeared to have been issued by industry leaders after the conversation with Governor Herbert?
Outdoor Retailer strongly believes in the importance of preserving our national public lands and places where Americans recreate. We agree with the outcome of the meeting, that leaving the state of Utah is what we need to do. We stand with our industry.
The fight is far from over regarding public lands. Now what? Are we abandoning the public lands fight in the state of Utah?
We are not abandoning the fight. This battle is a national issue. Outdoor Retailer, in partnership with OIA, will work hard to protect our public lands, a cornerstone of our community. This is not a one-and-done issue. While Bears Ears National Monument status is a lightning rod, it is just the most currently visible example of what will be a long, hard series of fights the outdoor community needs to raise our voices about, and, even more importantly, about which we need to be heard.
Why did Outdoor Retailer stay in Utah for over 20 years considering the public lands policies of the state?
Every time our contract is up for renewal, we survey the community. Utah has always been a favorite, though in recent years we've seen a decline in the level of support. With the contract due for renewal, and the state's current inflammatory views towards public land legislation, it is a good time to assess all of our options.
Do you think other outdoor businesses should leave the state of Utah?
Outdoor Retailer will not comment or offer guidance to individual companies. We know that we made the right decision for our company, and now we must search for a new venue for the show that meets our needs for infrastructure and other criteria to host a successful tradeshow.
Is there a strong contender that is emerging, e.g. Denver, in light of their proactive advertising campaign?
There are no forgone conclusions about our new location. Choosing a new host city for Outdoor Retailer is a business decision that requires thoughtful consideration of key factors impacting the show including facilities, hotels, transportation, labor costs, environmental policies and the degree to which the host city shares our values. Our goal is to produce a tradeshow that works for our outdoor community.
Now that you have issued an RFP, would you consider co-locating or merging with SIA?
We are open to a continuing dialogue with SIA and exploring trade show cycles that best serve the needs of the industry.
More News
---
May 10, 2018
---
Apr 12, 2018
---
Feb 05, 2018
---