Joe Butler thought he dodged a bullet when monster Hurricane Irma turned up the west coast of Florida rather than slamming into the east coast. The owner of Black Creek Outfitters in Jacksonville had spent the week selling emergency items to the community—propane tanks, gas, water filters—and preparing his business and home for the brunt of the storm. It seemed like a stroke of luck when it changed direction.
The force of Irma hit across the state and another storm in the Atlantic, which caused big swells to hit the city when it had let its guard down a bit. Irma walloped Jacksonville with 96-mile-per-hour winds and the worst flooding in the town since 1848. The damage is still being tallied but phones and internet were down as of Wednesday, disrupting the business. Kids won't go back to school until Monday. Butler estimates he has lost at least $50,00 in revenue over the past week, since this is normally prime time for paddlesports sales.
"We are just kind of gritting out teeth and getting back to it," he said. "We sold 30 percent more today than yesterday, but it will take weeks to get back to normal. We had to do the same thing last year with Matthew and we are 50 percent up compared to last year, so there's that bright side."
The other bright side is the dedication people in and out of the way of catastrophe have been making to help. The Outdoor Industry responded on force last month when Hurricane Harvey made landfall in Texas with 130-mile-per-hour winds and dumping over 40 inches of rain in some areas, causing catastrophic flooding as it displaced 30,000 people. The storm killed 70 people and caused up to $200 billion in damage. The wreckage from Irma has yet to be fully tabulated.
The fund-raising efforts from outdoor manufacturers across the country has been powerful. Vibram worked with employees and partners to raise over $10,000 in cash and footwear donations for the Hurricane Harvey Disaster Relief Fund and the Massachusetts-based brand also donated brand new pairs of Vibram-soled footwear products to the effort. Already inhaling the smoke from devastating wildfires, Portland, Oregon-based Keen launched a $25,000 matching donation when Harvey hit. It reached that goal in less than 24 hours and doubled down to $50,000.
Austin, Texas-based Yeti came up huge for its home state. The cooler brand donated 100 percent of retail sales at Yeti.com and at its Austin flagship store to Harvey relief. In total, the brand raised $1.8 million. In Houston, RailBlaza, a brand that manufactures systems to mount fishing gear and other accessories to kayaks, applied its resources to the logistics of disaster response by dedicating its warehouse to relief efforts, focusing on assuaging the long-term damage and calling on the resources of the Outdoor Industry Association and its member companies to help.
It was not just manufacturers pitching in. In Charleston, South Carolina, which lies vulnerable to storms and flooded from Irma, Half-Moon Outfitters donated 10 percent of sales for a total of $2,000 in one store for Harvey and is planning a similar event for the U.S. Virgin Islands.
An industry that prides itself on doing good as well as doing business sees response to the storms—and the continuing havoc climate change is wreaking across the planet—as a moral imperative. "At Keen, we take action when disaster strikes," said Chris Enlow, the brand's corporate responsibility director. "When the tsunami hit the Indian Ocean in 2004, we rolled up our sleeves and joined the relief efforts. This pivotal moment in Keen's history has shaped a brand culture of giving back. Making meaningful donations, being on the ground to help in person and encouraging our fans to help is simply the right thing to do."
Back in Florida, the industry's response to Irma is still building as reports of damage roll in and residents return to evacuated homes and businesses. Keen is sending a group of employees and field reps in the Houston area out to aid in relief efforts in the next few days and has plans for similar outreach in Florida as needs become apparent.
"Many retailers are lucky enough that their shops survived the storm," said Rich Hill, president of Grassroots Outdoor Alliance. "All are doing community work, and they have opened up their stores to the community. So far everyone is intact." But ironically surviving the storm is not necessarily good news. "Business is way way way off, and because their stores are physically fine, they can't access any programs or trigger business interruption insurance," added Hill.
Butler is experiencing this paradox firsthand. "There are three scenarios," he said. "One, where the hurricane doesn't come at all. That's best. Two, the shop gets totaled. But we have fantastic insurance. If you get totaled, there will be a whole rebuild and money for payroll. Three is that the city is really affected but because you built a good building, there's little damage. But your customers get pounded so then you don't do any business. There's no insurance for lost revenue because there was a storm."
Butler feels closer to his community, however. Yesterday, Black Creek Outfitters hosted a Paddle and Pork event. The idea was to unite the community with free SUP lessons and BBQ. Eighteen people got out on the water and enjoyed free food from Bono's next door. Black Creek Outfitters is planning kids SUP days for the rest of the week to help with children still home from school.
"Every problem is an opportunity in disguise," said Butler. "Sometimes it's an opportunity to start a broader connection with people."
More Articles
---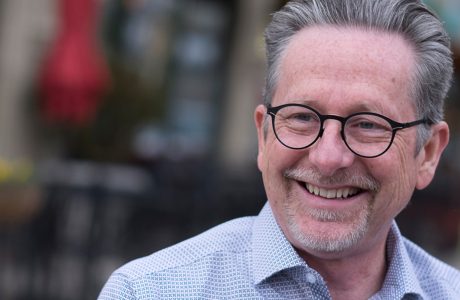 Apr 10, 2018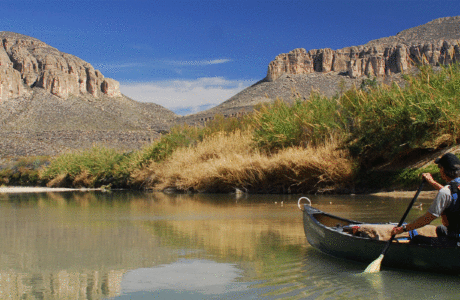 Apr 10, 2018