Living out of a van or RV isn't for everybody. Quarters are tight, meals require the ultimate in planning, and laundry can literally take over the bedroom. But for people who  enjoy playing hard in the most beautiful locales, a home on wheels is perfect. The following #vanlife people are making the mobile life  look easy. Getting first chair at Whistler is simple if you sleep in the parking lot. Dawn patrol in Baja? You're nearly guaranteed to be first in the water. Just make sure your rig is comfortable and your camera is charged.
The Holcombes
The Lifers: Peter Holcombe works a lot. As a professional photographer, he's traveled all over the world. But he wanted a different life than one separated from his wife, Kathy, and daughter, Abby. So he decided to take his business—and his family—on the road. This has given him much more time for  his passion for whitewater, something he says has been a gift to his 12-year-old daughter, too.
"This is probably the best thing we've ever done for our family," Holcombe says.
It's created a closer unit. "If anything, we spend too much time together," Peter says. Abby loves paddling now more than ever and gets almost 150 days a year as they follow summer around North America.
The Holcombe's adventures provide plenty of juicy content for their site famagogo.com, which they hope will inspire other families. "We all have friends who had kids and stopped climbing, paddling, mountain biking, everything they loved," Peter says. "Take your kids along for the ride. Keep doing things you love. You don't have to just turn to mainstream sports. We're calling it a movement."
The Ride: The Holcombes—originally from Colorado—live in a Winnebago built on a Dodge Sprinter chassis, a unit known as the 24J. Holcombe says it's been perfect with a bed for everyone and a wall that folds out, creating a much more luxurious ride than just using a van, which was Peter's first inclination when shopping for the family ride. "We wouldn't still be traveling if we were in a van," he says.
The Route: This will be the Holcombe's third full year on the road—a road that has seen them circle the U.S. twice, spending spring in Colorado, California, and the Pacific Northwest before heading east to Canada's Ottawa River. Packing 24 kayaks, climbing and fishing gear, and bikes in the trailer they call 'the garage,' they've spent falls along the Eastern Seaboard before wintering in Florida. They also spent time in Texas last winter and will be hitting up the Big Bend section of the Rio Grande again this cold season.
Retail Wish List: The Holcombe's biggest need is solar energy, which they use in excess. Holcombe loves what Goal Zero is doing with its product line. He's also waiting on a set of LED lights to make the trailer night-worthy. Lighting he says, is key when trying to move around when packing the ride after sunset. Holcombe also mentioned his "nerdy kayaker" persona wants a spray skirt that you can zip a drytop and pants to, or use on its own.
Favorite Pit Stop: A few favorite regional small box shops for most outdoor stuff. For random necessities, they use Wal-Mart when making long drives across the country.
Follow on Instagram: @peterholcombe
Alex Honnold
The Lifer: Alex Honnold is one of the greatest climbers of his generation, arguably the most accomplished free soloist of all time. His resume includes some of the most impressive climbs in North America (including the Yosemite Triple Crown where he linked Mount Watkins, The Nose of El Cap, and the Northwest Face of Half Dome in a blistering 18 hours and 50 minutes). He's lived out of his van for nearly a decade so he is able to be wherever he wants to climb.
The Ride: Honnold's current ride is luxury in comparison to his previous van, a 2002 Ford Econoline E150 (the benefit of actually making money in the sport). "I'm now in a Dodge Ram Pro Master," he says. "The appeal is that it's bigger so I can stand up, it has a hang board so I can train, a fridge, a heater—which I haven't used but it's nice to know there's an option—and a lot more storage. The whole deal is a lot nicer."
The Route: In years past, Honnold has put some 20,000 miles on his van, but this year, thanks to an international travel schedule, he'll only rack up around 10,000. In North America, he follows the sun: Southern California's Joshua Tree in the winter, Yosemite and Utah's Indian Creek in the spring and early summer, then into Canada as the summer moves on. "It's mostly the opportunity to be where you want and climb all the time. You'd think there would be more solitude, but living out of a van means I'm more social than I would be in a house. I go where my friends are climbing."
Retail Wish List: Honnold is a fan of anything developed by the outdoor industry for his phone. It's his key tool. "I use it to listen to music and do my email,  or as a hotspot when I don't have wifi and want to make plans with friends. I use Notes to keep track of terrain." And of course climbing shoes. "La Sportiva TC Pros pretty much cover most of my climbing needs," he says.
Favorite Pit Stop: "I use Jiffy Lube from time to time for oil changes, but I've never bought car parts since I wouldn't know what to do with them anyway."
Follow on Instagram: @alexhonnold
The Hughes
The Lifers: It's safe to say that Seth and Andrea Hughes wanted to escape the everyday. "Andrea works in tech so she's been able to work from her home office for quite some time," says Seth. "I had a commercial photography gig in Denver for a major corporation and got super bummed out on the corporate life. I needed a reboot. I was trading the best years of my life for a paycheck and all the trappings. We basically decided, since we loved the outdoors, and there are all these incredible places to see, we just wanted to start traveling."
The Ride: Andrea and Seth don't drive their home. They tow it, in the form of a classic Airstream trailer outfitted by Seth with a solar system so they can boondock (mobile-life speak for camping off the grid, away from campsite facilities). And the Airstream, Seth says, was the most comfortable way to convince Andrea they were making the right call and not following the whims of a midlife crisis. He didn't want a big renovation project so it's pretty much run as is (aside from that custom solar system).
The Route: February will mark three years since they left Denver. They aren't looking back. "We pretty much follow the migratory bird path," Seth jokes. That means summers in Alaska, autumns in Canada, and winters in Baja. Their rig is loaded with toys: bikes, kayaks, surfboards, a tool for every season and piece of terrain. They also do a lot of backpacking when the situation calls.
Retail Wish List: Electronics and their accessories are your lifeblood when you live on the road. The couple has worn out several wireless hotspot devices, something that Seth says is just screaming to be made by an outdoor company with the know-how to  increase the device's durability. He says his Patagonia Ultralight down hoody is indispensable as is the couple's Oru Bay folding kayak (they have limited space, of course). They also use the Goal Zero Switch 8 to recharge iPhones.
Favorite Pit Stop: "We have stopped at almost every Costco in North America, including Cabo San Lucas! Also, Cabela's is a good one because they allow overnight parking and some even have water fill-up and dump stations."
Follow on Instagram: @sethkhughes
The Paiges
The Lifers: Stephen and Susann Paige have made a career out of road tripping. The couple has spent the better part of 15 years out there, working different mobile promotions for magazines and outdoor product launches. Together, they've toured the country in RVs and vans wrapped in logos, setting up at events and pushing the wares of whatever company will pay for the gas. Professional road warriors is a tag that fits well.
"There's a high-romance perception of a road gig like this," says Stephen. "People are like, 'oh yeah, let's get this company to let us drive around and be tourists.'  That's not what it's about. Companies need people who understand the reality of life on the road. We understand that and still love doing it."
The Ride: The duo have the mobile life down to a science. They've tripped in full-fledged RVs with kitchens and sleeping setups, Subarus with nothing but tents, and vans. Currently, they're driving a 1951 Flxible Bus—think 1950s Greyhound—outfitted for full barista service, espresso machine and all (they're currently promoting Allegro Coffee for Whole Foods). Unfortunately there's no room to sleep in the rig, so they're living the hotel life while bringing java to the people.
The Route: There is room for a set of Santa Cruz mountain bikes—their prized possessions—in the Flxible Bus. The Paiges have  ridden trails all over the country as they've circled the U.S. visiting all 12 Whole Foods regions, including 120 stores. Their favorite mountain bike trail is, surprisingly, in northern Wisconsin's Chequamegon National Forest.
Retail Wish List: Ever the cyclist, Stephen swears by the ExOfficio Mesh Boxer Briefs. "They're easy to clean and they dry quickly in hotel rooms."  The couple also loves Arc'teryx zip sweaters and any Darn Tough socks to go with Salomon XA Pro running shoes for the trail. Thanks to a lack of a kitchen, one of the couple's most-often purchased items is Clif Bar Shot Bloks. Because, as Stephen puts it, play doesn't wait for protein intake.
Favorite Pit Stop: "Mega RV retailer Camping World when we need stuff like leveling blocks. Ace Hardware for general supplies. O'Reilly Auto Parts for fluids and cleaners."
Follow on Instagram: @allegrocoffee
The Elliots
The Lifers: Adam Mills Elliott and Susan Hollingsworth Elliott literally let their passions drive them. The two hard-charging river runners are on a mission to paddle 50 Wild and Scenic Rivers within the next two years to celebrate 50 years of the Wild and Scenic Rivers act in 2018. They've tagged their tour the Wild River Life, and it looks to be just that.
Working with NRS and American Rivers, Adam, a gifted photographer, and Susan will also be filing content for a microsite as part of a separate effort called the 5,000 Miles of Wild project celebrating the anniversary. "We'll be working with the full spectrum of river users," says Adam. "It's awesome how many people appreciate and benefit from the Wild and Scenic Rivers Act."
The Ride: The couple found a 1992 Coachmen Catalina RV built on a Chevy chassis, featuring the classic overhanging bunk above the driver and passenger seats, to play home for the next few years. You see, they're on a personal mission, too: "We're celebrating our third anniversary, so another exciting part of this adventure is that we'll be trying to have kids," says Adam. "We could be on the road with an infant anytime." More pit stops are ahead, for sure.
The Route: So with the RV possibly rocking (wink, wink), they'll spend the winter running rivers in the Pacific Northwest before touring the Intermountain West during the summer. They'll head out east for late summer and fall.
Retail Wish List: Adam and Susan's greatest need is solar power; it's crucial for road trips, so both are looking at the different options available in the outdoor industry. They'd also like to find a pump that could be attached to standard six-gallon water jugs (the type you'd see in an office) so they don't have to tip the jugs upside down. Adam is working to outfit the RV with lighting that doesn't drain the rig's 12-volt battery. Since the couple paddles year-around, drysuits are key. They use the NRS Crux, which Adam says is durable without being stiff.
Favorite Pit Stop: "For RV-specific things we avoid the chain stores because the prices are way higher. But for general auto parts, it really just depends on what's local and available."
Follow on Instagram: @Wildriverlife
Alyssa Pugh and  Brian Wood
The Lifers: Alyssa Pugh and Brian Wood's life-changing decision to travel North America in a camper came after they were rained out during trip to the Grand Canyon two years ago. Sitting in a semi-flooded campground, they looked at a map and decided to head north. So the Northbound and Down road trip was born. They headed back to their hometown of Austin, Texas, and began saving for their adventure of a lifetime. "It's a pretty amazing feeling to just be able to open up a map and go there," says Alyssa. "That's what our mission is about."
The Ride: After moving to San Francisco, the couple bought a 2000 F250 and outfitted it with a pop-up camper. We were initially drawn toward vans," Alyssa says. "But the more research we did, we found that a truck with four-wheel drive and high clearance would be ideal to help us get where we wanted go."
The Route: From San Francisco, Alyssa and Brian drove up the California coast, through Oregon, Washington, Canada, and into Alaska where they pretty much visited every remote locale they could drive to. They're on their way south now having tripped through Canada and the Intermountain West. Once they get back to Austin—where Brian's parents are based—they'll be outfitting their new rig for early 2017, a 2000 Toyota Land Cruiser. They plan on adding a rooftop tent and custom outfitting inside for toys—they've packed mountain bikes, an inflatable kayak, a surfboard, and light mountaineering equipment everywhere they've gone.
Retail Wish List: "We wear our Keen hiking boots just like regular shoes now," Alyssa says. Both have worn out their CamelBaks and say the inflatable Sea Eagle kayak is "the best investment we've ever made." Their coffee grinder and kettle comes in a close second
Favorite Pit Stop: "We've been to 4Wheel Parts (stores) on occasion. For anything outdoor-gear related, we spend a lot of time in REI or small, local gear shops.
More Articles
---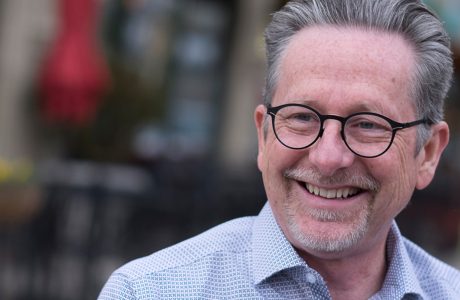 Apr 10, 2018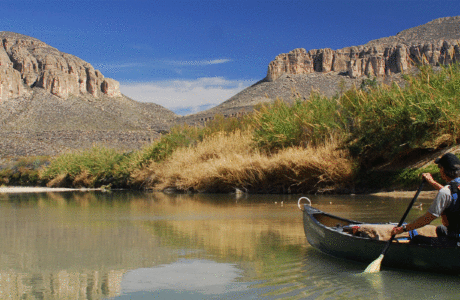 Apr 10, 2018