Less than two percent of all professionals have had formal training to understand and improve listening skills and techniques. We have to understand the barriers before we can begin to learn the art.

I speak many languages: business owner, construction, call center, motorcycle, run, outdoor, bicycle, climb, ski. All of these languages have their own unique diction and tone, yet they all share one commonality: a culture. Each group is comparable to a private club, and unless you know how to speak the language, you're not a member.
I realized early in my career that if I didn't learn to speak the language of each of these communities, not only would I not be accepted, I would not be heard. And being heard was critical because, in the words of a recent Mann U graduate, my message has the potential to be life-changing.
Immersion
And so, motivated by potential and in recognition of the hurdles before me, I went on my quest to learn and immerse myself in the different cultures with which I was working. I learned the language of my customers, and molded my own communication to fit their standards.
I did it—so why don't you? It's fascinating to me that we've lost the art of learning the language of our customers, especially in specialty retail. We're stuck in these bad habits in which we force our customers to come to us and learn our language before we allow them to be fully in our stores. We indicate their exclusion by disregarding their questions and situation, or by handing them a rehearsed, generic statement, like, "Let me know how I can help you," or "Welcome, everything is 25-percent off in the store today." We stuff them with stock answers rather than communicating on their level and addressing their unique questions. If you're not making an effort to communicate with your customers, how are you going to understand their needs?
There are other tools you could use to talk-the-talk of your customers, but chances are, you have an excuse to avoid those investments, too. "Consumer insights are too expensive to buy." "We can't afford to invest." "We are training our staff, they know how to speak 10,004 languages a product. That's enough." But is it?
At The Mann Group, we understand the constraints and pressures of being a business owner, but we also challenge the thoughts that limit us. There is a way to learn how to speak your customer's language and teach your staff, free of charge. The key is teaching listening skills.
Less than two percent of all professionals have had formal training to understand and improve listening skills and techniques. We have to understand the barriers before we can begin to learn the art.
As practice, start by implementing this great exercise at your next staff meeting: Have two of your best communicators come to the front of the room. Ask them both to talk about their meal the night before, at the same time. Their intention? To hear and retain all the information about the other person's meal as they simultaneously talk about their own. We're pretty sure everyone will see very quickly that it is, in fact, an impossible task.
Eavesdropping
Now that you've gained buy-in regarding the impossibility of multitasking, it's time to practice a valuable skill: eavesdropping.
My freshman year in high school, I was taught the best sales skill of my life, Eavesdropping 101. While this skill may seem invasive, when done properly, it can have a lasting positive impact on your customers. This is a skill that bartenders and waitstaff have mastered: they observe and listen to everything that is going on in their section, and incorporate their findings into their work. Similarly, our staff should closely observe their surroundings. Where do people tend to go when they walk in the door? What do they typically land on? What are people talking about? How are they talking about the product? By truly listening to customers—even when they're unaware of us—we can offer them the best service and products possible.
Once your staff has observed your customers and eavesdropped on their unique language, it's time for them to come back to the group and teach the words, phrases and observations that were made to the entire team. This will allow your staff to be the expert and take ownership in a new language—the language of the customer.
So now that they're students in the language of the customer, the next step is to practice. If you have been involved in any Mann Group program, you know we are adamant about one thing: Show me! Adults have to practice new skills in order to be coached, amend their mistakes, and gain confidence in new techniques.
The best language technique to practice is repetition. In order to ensure you've understood the customer's words and meaning, your employees should repeat what they hear back to the customer in order to verify they're understanding correctly.
We don't need fancy technology to help us connect to people. We don't need to invest in customer insight services or polls. All we need are old fashioned life skills: listening, observation, communication, validation. By merely molding your words to your customers, rather than your own insular community, you're more insightfully in tune with your customers than "consumer insight" ever will be.
About The Mann Group:  Since 2003, the Mann Group has guided hundreds of outdoor retailers to double-digit revenue increases through its targeted training programs, assessments, and consulting services while steering manufacturers toward stronger brand identity and retailer partnerships. With a focus on the outdoor, cycling, and running industries, The Mann Group's in-depth knowledge of this market provides clients with unparalleled insight and custom business tools that achieve proven results.
More Articles
---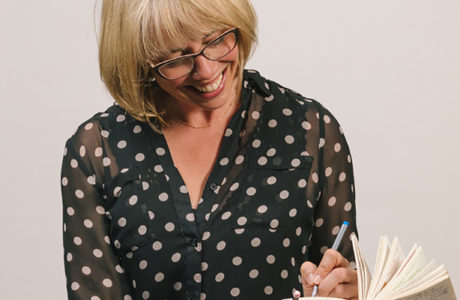 Jun 06, 2018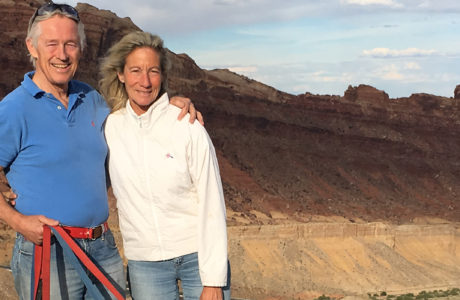 Jun 06, 2018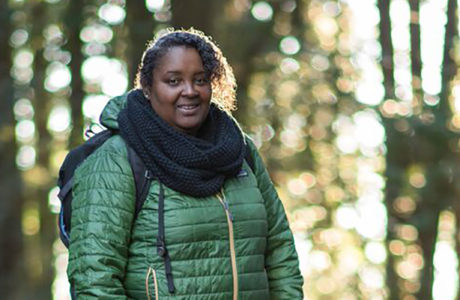 Jun 06, 2018