The outdoor industry said goodbye to a legend this month. Make that the legend. By many account's Adventure 16's Tarzana, California, store was the oldest continually operated independent outdoor retail shop (in the same location) in the U.S. (note: please contact us if you think your shop has them beat). That history began in 1968 when Tom Jones and Roger Smith opened The Mountaineer at 5425 Reseda Boulevard in the San Fernando Valley. It came to a close, after a storied history that saw future outdoor industry leaders working the sales floor to famous dirtbag climbers hanging out and advising customers on purchases for free to Hollywood celebrities causing by to seek climbing credibility.
Along the way, the store became the poster child for the soul of an industry that took playing as seriously as turning a profit. That all came to a close on March 10, when A16 president and "Trail Boss" John D. Mead made the tough decision to close the 2,000-square-foot shop which had been underperforming for far too long but still put up stiff competition against a new REI down the road and a bevy of online retailers.
"Frankly, I think we held on to the store longer than we should have. It was such a legacy store and for that reason we tried hard to make it work," said Mead. "But it was a tough winter season, especially with the heat and fires in California. Market pressures just got to be too much. It was the was the only small independent store left in the San Fernando Valley. We were just outflanked."
This is not the end of A16, of course. The company, which has been employee-owned since 1987, will now be able to better focus on its bigger, higher-volume storefronts in San Diego, Solana Beach, and West L.A. Mead stresses that A16 will be better able to put all its energy into the three bigger, better performing stores and he is confident that the brand built up enough of a reputation to draw core customers over the hill to the West L.A. shop. He also has faith in A16's employees, who are the latest in a long heritage of outdoor leaders.
Indeed, not only is A16 an ESOP—or Employee Stock Ownership Plan company that ensures all employees share family in the business—it also puts a big focus on training and mentoring employees. Mead's uncle Mic bought A16 in 1970 and he built the business on the idea that employee training was a crucial component to a dream of opening 16 storefronts of customer-focused retail. That environment laid the foundation for the careers of countless outdoor industry luminaries including former Outdoor Retailer show director Kenji Haroutunian, former Mountainsmith and Lowe Alpine president Geoff O'Keefe, former Mountain Hardwear and current Hydro Flask VP of sales Mike Wallenfels, former SNEWS owner Michael Hodgson, and at least 50 other current and former outdoor industry giants.
"It was a de facto experiential business school," said Hodgson, who worked at the San Diego shop before he began his upward trajectory in the industry. "It was an environment that inspired and encouraged leadership. It gave opportunities for young men and women who were  still trying to figure out what they wanted to come and find their way." He insists he cut his teeth at A16, launching the shop's popular Wilderness Outings program and publishing his first piece of writing in A16's now-defunct Footprints publication.
The history of the Tarzana store stretched back far beyond even A16, however. Now the managing director of adidas Outdoor, Greg Thomsen—whose resume includes everything from stints as director of marketing at Nike to CEO of Mountainsmith—and his brother Jim began running The Mountaineer soon after it opened. In 1971, Greg had just returned from globe-hopping and time in Nepal and Jim enlisted him to run The Mountaineer's sister store in Thousand Oaks, California. The brothers soon shuttered that shop, however, focusing solely on the Tarzana storefront and transforming it from a purveyor of what Greg refers to as "ugly ski wear" into the most important climbing and mountaineering retail store on the West Coast. They also changed the name to The Mountain Store.
It was a golden age in climbing and mountaineering. The shop's close proximity to the climbing at Stoney Point as well as the passion of the Thomsen brothers, outstanding alpinists in their own right, made it a who's who of climbers. Legends like Royal Robbins, John Long, John Bachar and Fred Beckey became regulars, hanging out as much as purchasing gear that was impossible to find anywhere else at the time. Greg Thomsen and friends even would test aid climbing gear on the brick walls outside, much to the chagrin of the police.
"Warren Harding came by to sell his brand he called BAT, Basically Absurd Technology. He had these hanging hammocks that were basically the precursors to the first portaledges" said Greg Thomsen.
The dirtbag mentality drove the business.
"We were one of the first to carry Klepper kayaks simply because we wanted them for ourselves and you had to buy six to become a distributor," Greg Thomsen said. The brothers also began to build their own gear company, Wilderness Experience, which launched in 1974.
The Mountain Shop started to do things deemed standard in outdoor retail today, bringing in adventure films and planning trips with customers in-store. They even hired a woman named Diane Desmond who worked at nearby Spiro's Hamburgers to join them—she still works with Greg Thomsen at adidas to this day. Their attitude stayed with the shop, which bounced though a few owners in the late 1970s after they left and before A16 took over. But with A16's Mic Mead on board, the shop rocketed back to high prominence and doubled down on its open community vibe.
"Over the years, the Adventure-16 organization thrived while contributing an outsized number of industry leaders who went on to further success and notoriety," said Geoff O'Keefe, who currently consults throughout the outdoor industry. "There are perhaps many reasons for this, but we can't overlook the spirit and culture of collegiality, camaraderie, and continuous learning and improvement that Mic Mead fostered. While possessing no shortage of his own strong will and firm ideas, Mic also had that rare quality—sadly, of all too few leaders—of trusting and empowering his teams, letting them craft new solutions and test them. This de facto 'incubator' nurtured new ideas and the audacity to implement them. Mic's A-16 struck an admirable balance between real participatory management and the clarity we all had that, at the end of the day, it was his company."
While the end of this particular shop's saga may be bittersweet, don't think the closing of the Tarzana A16 was a completely sad occasion. In the spirit of the store, employees past and present threw a wake. "At first I thought this was crazy, to throw a party to close a store" said John D. Mead, "But then I realized it made sense."
Over 80 people in the A16 family showed up to say goodbye, among them seminal outdoor industry names like Wayne Gregory and Richard Kelty. Helix brewery donated beer. A16 alum Geoff O'Keefe joined the party on Face Time. Outdoor Retailer's, Larry Harrison gave a rousing eulogy. Haroutunian's band played, rocking the party with everything from the Tom Petty anthem "Free Falling" to Creedence Clearwater Revival to more recent tunes from Portugal the Man. The wake drew attention from passersby on the street peering in the windows. A legendary woman named Mardell, with a tee shirt from The Mountaineer days told stories that made the faithful howl with laughter.
"It was a soulful sharing of stories old, very old and a few newish." said Haroutunian, who managed the Tarzana store from 1988 through 1993 and now consults in the industry. "People came out of the wayback machine. And it poured rain. I guess it never rains in Southern California unless A16 closes a shop. But you know, REI has closed shops. Rumors of A16's demise are incorrect. This is the northern outpost of A16, though, and a rich history of outdoor specialty does come to a close."
As for the future? A16 abides. And has left a legend.
The Legacy
Here's a short list of A16 Tarzana alumni who went on to build outdoor industry careers. If we missed you or someone you know, please let us know:
John Allen, worked for Chacos; Geoff O'Keeffe, worked Patagonia, Planet Outdoors, American Recreation, and New Normal Consulting; Jeff Sheets, owner of Trailhead Sales and Associates; Gerry Fullington, director of retail operations at Masseys Professional Outfitters; Kurt Wedberg, owner of Sierra Mountaineering International guiding service; Warren Hollinger, climber who made first ascents on  Great Sail Peak, Baffin Island, other extreme climbs in North America; Greg and Jim Thomsen, the founders of Wilderness Experience (Greg is the current managing director at adidas Outdoors USA); Dan McHale, founder of McHale Backpacks, Diane Kay, merchandising manager for adidas Outdoors USA; Jason Telford, account manager at Icebreaker; Jay Peery, who works as Roofnest VP of sales and marketing; Doug Corbett, played a pirate in the movie "Hook," Rob Andersen, former marketing director at the Washington State Wine Commission, an important industry ally; Kevin Lee, works as a vendor relations manager for Grassroots Outdoor Alliance and is a 10-time finisher of the 8000M Challenge; Amber Transou, an environmental scientist who works for California State Parks.
More Articles
---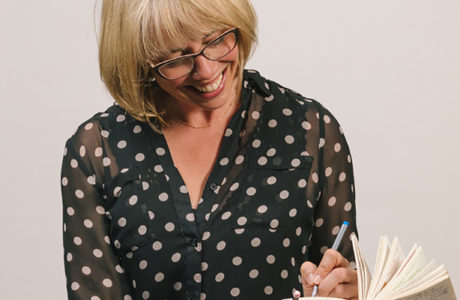 Jun 06, 2018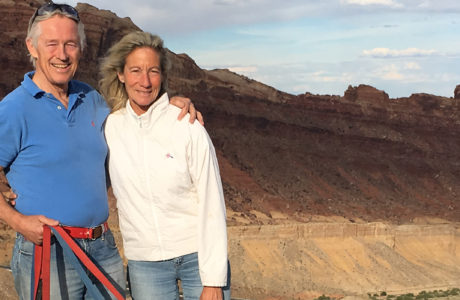 Jun 06, 2018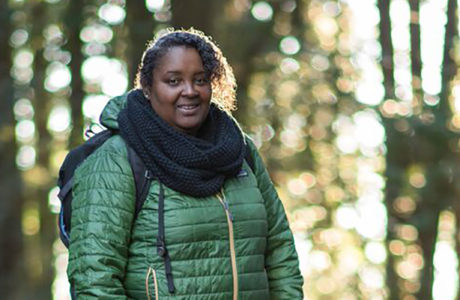 Jun 06, 2018