With outdoor recreation estimated at $887 billion annually by the Outdoor Industry Association (OIA) and $337 billion by the federal Bureau of Economic Analysis (BEA), public lands are currently at the center of that conjunction of happiness and economic growth. They are also at a crossroads because, well, some people simply want to get rid of them.
"When I think about public lands, I think about how to deliver on the promise of the pursuit of happiness," Colorado Department of Outdoor Recreation director Luis Benitez told the attendees of the University of Colorado's Public Lands Summit. Hosted by the school's Masters of the Environment program and taking place on May 1 in Boulder, the gathering of thinkers, policy makers, influencers and stakeholders sought to "bring together those most affected by public lands decisions throughout the state" and featured presentations and discussions that ran the gamut from national monuments to renewable energy. It was all meant to rev up to Colorado's Public Lands Day on May 19 as well as its older sibling National Public Lands Day, which will take place on September 29, 2018.
"In the pursuit of happiness, citizenship is finding its deepest expression in the private space, where individual citizens—that's you and me in this room—or groups of citizens take responsibility for one another," Benitez said. "In my estimation, this is one of the strongest pillars of a stable democracy. The outdoor industry is one of the few remaining bi-partisan economies in the United States. We have the unique opportunity at this moment in time to start delivering on the promise of the pursuit of happiness and attaching it to a significant economic engine."
With outdoor recreation estimated at $887 billion annually by the Outdoor Industry Association (OIA) and $337 billion by the federal Bureau of Economic Analysis (BEA), public lands are currently at the center of that conjunction of happiness and economic growth. They are also at a crossroads because, well, some people simply want to get rid of them. That's an idea that seemed like a joke when it first caught fire in 1979 with the radical ranchers of the Sagebrush Rebellion (many of whom actually benefited from public lands). The movement resented the idea that the federal government could manage and regulate activities on lands that were simply open for whatever business their great-grandfathers saw fit. The rebellion quickly fizzled when faced with an outdoor recreation community that valued the song protections of federal public lands, however. Resistance to the idea of removing federal protections came to a head in Idaho cowboy when conservation Ted Trueblood summed up the reality of the situation in a 1980 Field and Stream story entitled "They're Fixing to Steal Your Land."
So it comes as a shock that federal public lands—which make up 640 million acres or 28 percent of all land in the U.S.—would once again be in danger. After all, during the Obama Administration, federal public lands saw an unprecedented increase in protection, with more than 550 million acres placed under protection and the creation of 29 new national monuments, including high-national-profile regions such as Browns Canyon in Colorado, the Katahdin Woods and Waters in Maine, and Bars Ears in Utah. While dissenters made their voices heard in public forums dedicated to create debate over these protections, the designations saw massive public backing, with 71 percent of Utah voters supporting Bears Ears according to a Public Opinion Strategies poll conducted in May 2016 and 77 percent of Coloradans supporting Browns Canyon according to a 2014 Conservation Colorado poll.
So threats to public lands such as the Utah State Legislature's 2012 Transfer of Public Lands Act, which demanded the federal government transfer 31.2 million aces to a state that does not have the money or means to manage them, seemed toothless. That is until the Trump Administration took office in 2017. Immediately, opponents of public land felt emboldened. Utah Rep. Jason Chaffetz re-introduced a bill that called for the disposal of 3.3 million acres of federal land (he later withdrew it after backlash from the hunting and fishing and outdoor recreation communities) and Utah politicians called for the reduction or rescinding of Bears Ears. Trump did just that in December 2017, cutting both Bears Ears and Grand Staircase-Escalante national monuments by two million aces and opening them up to mining groups who had pushed for the reduction behind the scenes. That move prompted Patagonia to echo Trueblood with a company landing page that read "The President Stole Your Land."
Resistance to the attacks on public lands has been fierce: The battle over Bears Ears, which was created at the behest of an unprecedented collaboration of five Native American tribes, has seen five separate lawsuits by the tribes and environmental groups consolidated into one and Patagonia has continued in its campaign and lawsuit against Trump. But at CU's public lands forum the conversation went beyond the fight for protection—it took a deep look into the diverse groups coming together to both fight for federal lands and sort out how to work through multiple demands. One of the overarching questions of the summit was: "In making decisions about the management of land and/or natural resources, how can officials (elected, appointed, or volunteer) maintain—or, if necessary, create—approaches, strategies, and methods that will meaningfully involve the public and stakeholders in the process of arriving at plans and decisions, in any political administrative context? How can engaged and committed citizens help them in reaching this goal?"
For outdoor retailers and those with a primary focus on recreation, that question saw deep discussion in a panel called "Balancing Conservation and Recreation in an Age of Increased Visitation." It featured Tim Brass, State Policy Director, Backcountry Hunters and Anglers; Cailin O'Brien Feeney, Local Recreation Advocacy Manager, Outdoor Industry Association; Carlos Fernandez, Colorado State Director, The Nature Conservancy Colorado; Scott Jones, Vice President, Colorado Off-Highway Vehicle Coalition; and Len Necefer, CEO and Founder, NativesOutdoors. Those representatives all saw conservation and protection of public lands as key to their missions. As Jones said, "Outdoor recreation and conservation are not mutually exclusive. In Colorado, we have a real successful history of collaborating across incredibly diverse communities of interest coming to resolutions and then working forward with them."
That spirit of collaboration united the presenters, who have worked in the trenches to find innovative ways to protect the land. Fernandez shared stories of working with Vail resorts. Jones pointed to his group partnering with the Forest Service on lynx and wolverine management and working on watershed and wilderness legislation, causes not usually connected to motorized use in the popular imagination. Necefer talked about tribes finding ways to work with climbers when it comes to recreation and sacred sites. Fenney stressed how independent gas stations too part in the Keep It Colorado campaign spearheaded by outdoor industry and conservation groups.
While those discussions on collaborations struck a hopeful vibe, when it comes to the future of public lands in an environment with more and more disparate stakeholders, there's still concern that without more effort, public lands will face new challenges. "We are all inclusive," said Feeney, while also pointing out that outdoor recreation participation has been flat. "We are not going to have a future if the next generation is not getting out and recreating."
On thing was certain: If the outdoor industry has any responsibility beyond lawsuits and legislation, it's selling the idea of public lands. That's the point of both Colorado Public Lands Day and National Public Lands Day, to get more people to care. No matter what directions they approach it from, outdoor retailers, manufacturers, conservationists, diverse voices that have been marginalized in the past, and all concerned parties can come together to share their passion for the protections and perpetuity that federal public lands allow.
Speaking from both his own native heritage and what having a bigger voice on the outdoor stage means for the tribes, Necefer summed it up best: "It's important we take steps for protection for all our heritage."
More Articles
---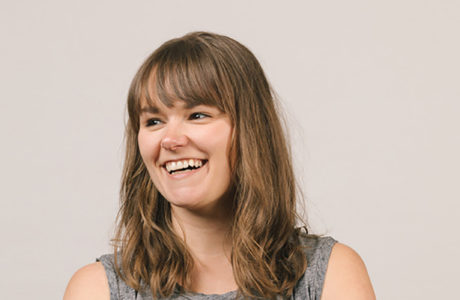 Jul 13, 2018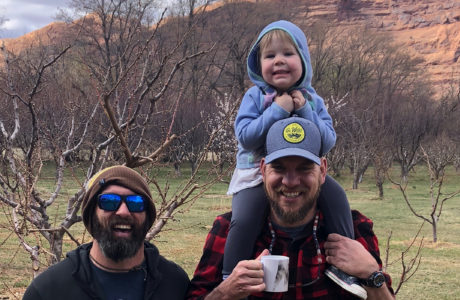 Jul 13, 2018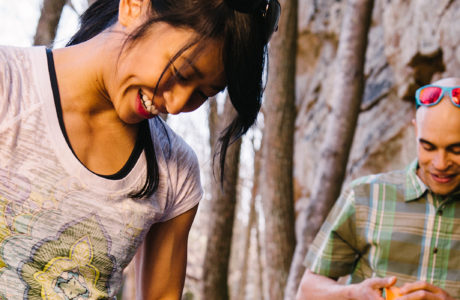 Jul 13, 2018